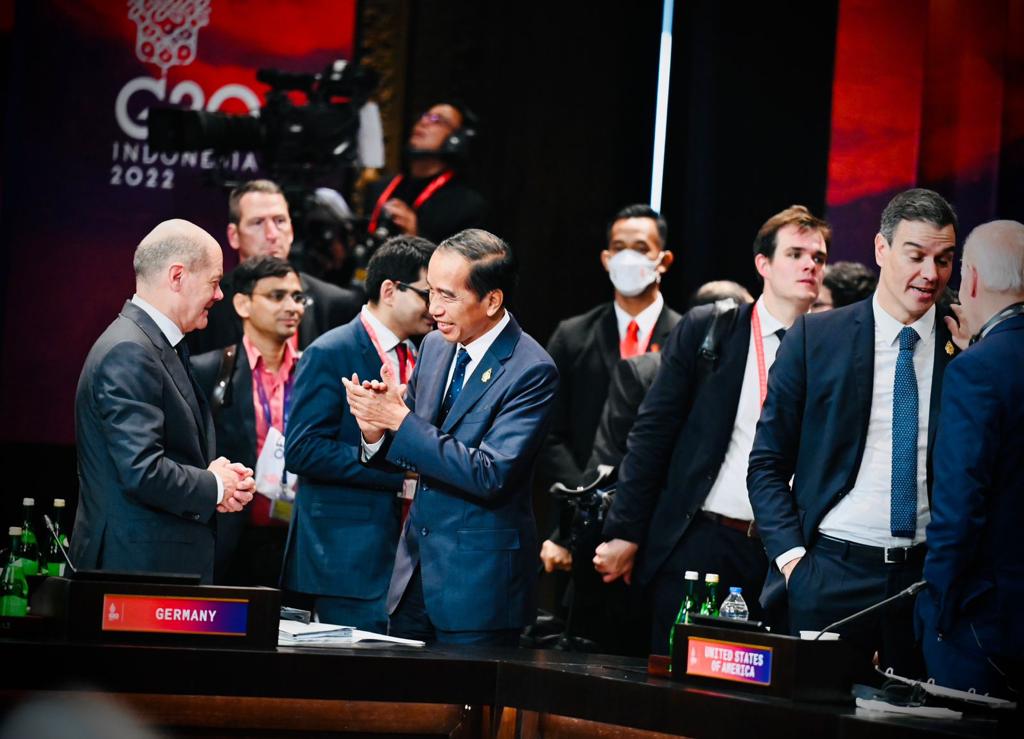 President Joko Widodo after delivering a speech during the Partnership for Global Infrastructure and Investment (PGII) held at Apurva Kempinski Hotel, Badung Regency, Bali Province on Tuesday, November 15, 2022. Photo : Laily Rachev – Press Office of the Presidential Secretariat
(Nusa Dua, November 16, 2022) – Developed member countries of the Partnership for Global Infrastructure and Investment (PGII) are allocating funds for infrastructure development. Funds in the form of grants and loans amounting to 600 billion US dollars can be used by developing and poor countries over the next five years.
"Infrastructure development must empower the community and the local economy to have a high sense of ownership," President Joko Widodo, Indonesia's G20 chair, said Tuesday, 15/11/2022 . For developing countries to be more resilient to global challenges in the future, he said.
The fund allocation is intended to support the financing of new PGII projects, including the US$20 billion Just Energy Transition Partnership (JETP) for Indonesia, the 698 million US dollars, Trilateral Support for Digital Infrastructure through an Australia-Japan partnership for digital projects, securing supply chains of critical minerals in Brazil, developing solar power in Honduras and investment in health infrastructure for India.
President Joko Widodo, as the G20 Indonesian Chair, stressed that PGII to support infrastructure development in developing countries must be based on a collaborative paradigm. Involve more players, including the private sector, generate sustainable development and support the energy transition.
The ability of developing and poor countries to build infrastructure in the midst of a multidimensional global crisis is a challenge for fiscal policy. At the heads of state meeting in Bali, Indonesia consistently raised a number of issues to support the economic recovery of developing and poor countries. Debt restructuring and infrastructure development for developing and poor countries are at the center of the G20 Presidency in 2022.
"The PGII is not only investing in infrastructure development, but we are also investing in the local capacity of our partners," said European Commission President Ursula Gertrud von der Leyen, who attended the PGII meeting. on the sidelines of the G20 summit in Bali.
The PGII is a collaborative effort of the G7 countries, namely the United States, Great Britain, Italy, Japan, Germany, Canada and France, which was formed in June 2021 during the 47th G7 Summit in the UK.
About #G20 Updates:
Various communications products prepared by the G20 Communications and Media team. Aims to provide comprehensive information on preparations and issues related to the G20 Summit to be held in Bali, Indonesia on November 15-16, 2022.
"Freelance communicator. Hardcore web practitioner. Entrepreneur. Total student. Beer ninja."